About Us
---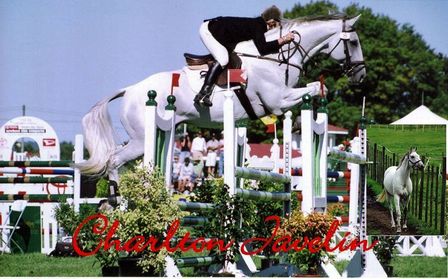 Charlton Stud is located at Lichfield, Putaruru, the centre of the North Island, New Zealand. It consists of 117 acres of fertile rolling hills.
The stud was founded by Beth and Charlie Fife, both very knowledgeable horse people, who began by breeding ponies and named the stud after the estate in England where Beth's mother was born. Beth was very much involved in establishing Pony Club and Horse Trials throughout New Zealand. The family grew (with five children) and progressed to breeding horses to accommodate.
Charlton Stud is now owned and managed by daughter, Nicoli Fife, who was part of the team to contest the World Championships at Kentucky in 1978 in eventing, alongside Mark Todd, and campaigned in England and Europe during the late 70's and early 80's. She then returned to the home farm to continue breeding and producing young horses, mainly for the eventing market. Nicoli has continued to ride and compete at the highest levels within New Zealand in dressage, showjumping and eventing. She has also been a selector for the New Zealand Eventing Team and is an international Eventing Judge. Nicoli has been on the ground jury at international events throughout the world, including the Asian Games, the Rolex in Kentucky, and Badminton.
The family bred and stood Hahndorf during the 80's, the only stallion son of imported sire Winnebago. Nicoli competed Hahndorf at Intermediate level eventing, Prix St Georges dressage and B grade showjumping. Many of Hahndorf's offsping were produced to top levels in all three disciplines, both locally and internationally.
The Fife's then had the opportunity of standing Oldenburg (formerly named Imperial) (Inshallah/Gamene III) who was imported from Holland. His impressive pedigree offered type, scope and presence to the Charlton breeding program, and crossed brilliantly with the NZ Thoroughbred. Oldenburg also produced top level offspring that have competed both locally and internationally. Oldenburg's son, Charlton Javelin, was born in 1992, and went on to compete successfully in Grand Prix showjumping. Charlton Javelin was standing at stud, but unfortunately the stud lost Javelin at the end of 2011. His and Oldenburg's lines still flow on, however, in the brood mares Nicoli still owns.
In breeding, the Fifes have always placed emphasis on temperament first and foremost for trainability, then athletisism, movement and conformation.
Nicoli produces her horses by firstly handling them as babies, then weaning them at 6 months of age when more time is spent handling them. They are then turned out on the hills of the farm to grow and develop. Nicoli breaks her horses in herself at 3 years of age, and then begins their riding education. Initial emphasis is on dressage, hacking and showjumping, and eventually cross-country training. The horses are progressively competed through the levels of all three disciplines along the way.
Nicoli also provides services in schooling other peoples horses and providing private tuition in dressage, showjumping and cross-country.
The families next generation is now out on the competition circuit, with Nicoli's niece Loran Mathis riding Charlton Stud horses. Loran has had a very successful career to date, having won the NZ Pony Club eventing champs twice in the DC class and once in the A1's. Loran has competed in junior rider show jumping on Flintoff (by Oldenburg) and Charlton Waltz, placed 4th in the NZ junior eventing series (2012/2013) and 2nd at the ESNZ junior rider evening champs 2013.